Happy Wednesday, Indiana, and welcome back to your weekly newsletter!
Here's what we have for you today:
State Rep. Victoria Spartz says she will not be seeking office in 2024; the race for her seat is expected to be a crowded one.

A recap of major bills that moved in the last week

Which Hoosiers were invited to the State of the Union address?
Spartz won't seek reelection - or any office, for that matter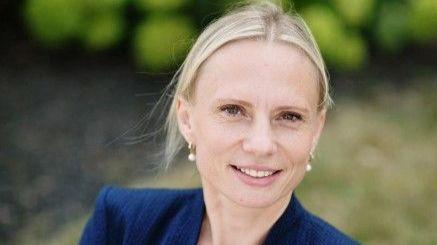 Rep. Victoria Spartz (Courtesy: Victoria Spartz campaign website)
Indiana 5th Congressional District Rep. Victoria Spartz announced Friday she won't be seeking any elected office in 2024. That means she won't be throwing her hat into the U.S. Senate race, leaving Rep. Jim Banks the clear frontrunner.
It also means Indiana's 5th Congressional District race could be a crowded one in 2024. (We're getting flashbacks to 2020.)


Already, former state Sen. John Ruckelshaus told State Affairs' Howey Politics Indiana that he is "taking a long, very serious look at CD5." Megan Savage, the former chief of staff for then Rep. Susan Brooks, is another person to watch. Her husband tweeted that he and his kids are all in favor of Savage running for the office. Madison County Prosecutor Rodney Cummings told The Herald Bulletin he is considering a run.
— Kaitlin Lange
Session check-in: Which bills have moved this week?
We only have about two weeks until the deadline for legislation to move out of committee. Anything that hasn't by that point, will be dead.

Here is your recap of major bills that moved in the past week:
Hoosiers at the State of the Union address
Who a member of Congress invites to the State of the Union can be used to send a message to constituents about that lawmaker's priorities. Here's who some members of the Hoosier delegation brought:

Dearborn County Sheriff Shane McHenry was in attendance as the guest of Indiana Republican congresswoman Erin Houchin, who said earlier Tuesday: "I invited him as thanks for his service and to highlight challenges law enforcement face." McHenry, a graduate of the Indiana Law Enforcement Academy, has spent most of his career as a detective, focusing primarily on narcotic investigations.

Sen. Todd Young brought along new Purdue President Dr. Mung Chiang, and Rep. André Carson brought Yasmine Anderson from Indianapolis-based Black Women in Charge, Inc.

Perhaps the most surprising guest of the night was Indiana House Democratic Leader Phil GiaQuinta. The Fort Wayne lawmaker was invited by Indiana 3rd Congressional District Rep. Jim Banks, a Republican running for U.S. Senate.
Around the web
Republican bills in Indiana aren't the only proposals gaining bipartisan support. The Wall Street Journal reports that billions of dollars in mental health funding are being pushed by governors and lawmakers from both parties across the country.

An investigation by IndyStar and Fox59 identified more than 600 reports of violence since 2016 tied to bars, nightclubs and event centers in Indianapolis. The investigation found that a lack of enforcement from the Indiana Alcohol and Tobacco Commission has enabled troubled bars to continue operating. (State Affairs reporter Ryan Martin worked on the investigation last year prior to joining us.) Republican legislative leaders brushed off concerns raised in the investigation last week, but a key state senator is now calling for change. "We need to address it because it's putting a black eye on everything we're trying to do in convention and tourism, but more importantly, it's putting a black eye on this great city and people's lives."

The Indiana Capital Chronicle reported that a House Republican priority bill prohibiting the state from investing in funds that consider social, political or ideological interests when making investments would cost $7 billion over the next decade.
Beyond politics
In recognition of Black History Month, Hoosiers can explore the Indiana Historical Society's collection of online resources detailing African American history in the state. One digital collection, for example, contains some of the papers of Madam C.J. Walker, who set up a beauty school and manufacturing plant in Indianapolis in 1910.

U.S. Sen. Todd Young is again pursuing a bipartisan bill. He and Sen. Tammy Baldwin, D-Wis., last week reintroduced their "Advancing International and Foreign Language Education Act," which aims to ensure that U.S. students have access to foreign language education programs. "Our higher education institutions must train students to be globally competitive, and that starts with foreign language and international education instruction," said Young. "This bill is vital to both enhancing our national security and ensuring that students can have successful international careers. I am pleased to once again lead the charge in giving students the right tools to excel on the international stage ."
What we're reading and watching
Ryan is watching "Shrinking" on Apple TV+. The show is about a sad therapist who decides to ignore his profession's ethics to get more involved in his patient's lives. Jason Segel is the lead and he remains great.

Kaitlin finally gave in and is watching "The Bachelor." Yes, she knows it's trash. Every season she says she won't watch it, and every season she ends up giving in solely so she can be in-the-know culturally.

Kirsten started reading "The Great Alone" by Kristin Hannah. The novel paints a beautiful picture of the Alaskan wilderness in the 1970s and all the challenges the family comes to face — both in and outside their home. It's a powerful story and she can't put it down!

Joy discovered "Mr. Selfridge" on PBS. The series chronicles the life of Harry Selfridge, the American entrepreneur who became the Earl of Oxford Street. The series is loosely based on Lindy Woodhead's book "Shopping, Seduction and Mr Selfridge."


Jackie is reading "One of Us: The Story of a Massacre in Norway — and Its Aftermath" by Åsne Seierstad. The book, translated to English from Norwegian, was one of The New York Times' 10 best books of 2015, and tells the story of how a far-right extremist went on a killing spree that left 77 people dead on July 22, 2011, in otherwise peaceful Norway. Seierstad drew from police reports, confidential psychiatric reports, the July 22 commission report, and Breivik's own writing for the book. She also spoke with family, friends and politicians, making "One of Us" a compelling and riveting read that's hard to put down.
Bringing the statehouse to your house.
If you are a Pro subscriber and would like to opt out of the weekly newsletter, press unsubscribe at the bottom of this page. If you have friends or family who understand the importance and impact of decisions made by the movers and shakers in state government, forward it on and they can sign up here!