Say hello to...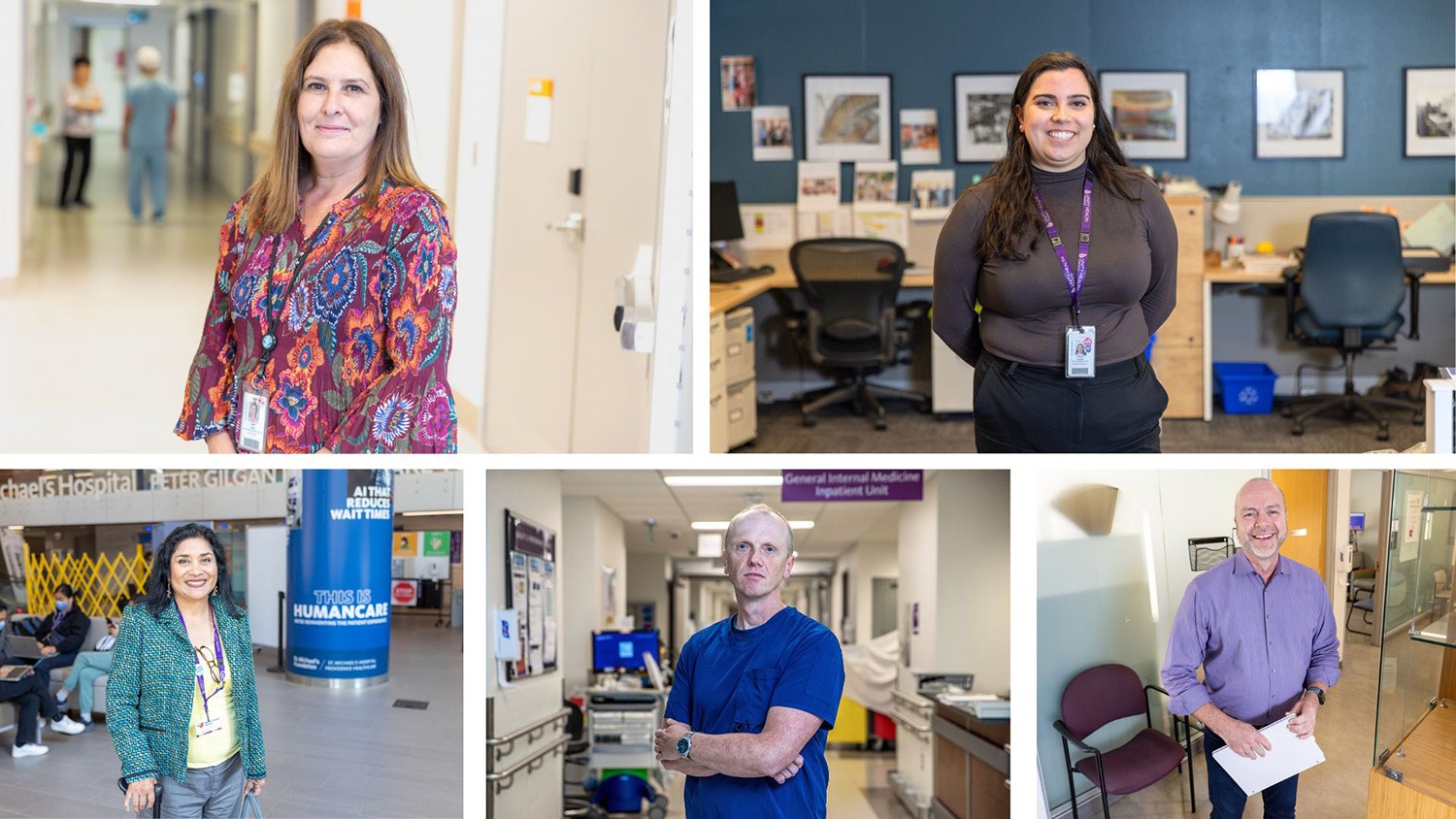 The winners of the St. Michael's Our Shared Values Awards were recently recognized for going above and beyond to embody Unity Health's values. From a palliative care nurse who brings dignity to difficult moments for patients and families, to an administrative assistant who comes in on days off to visit with patients, read about the amazing contributions of this year's award recipients.

Patient perspectives

Shoutouts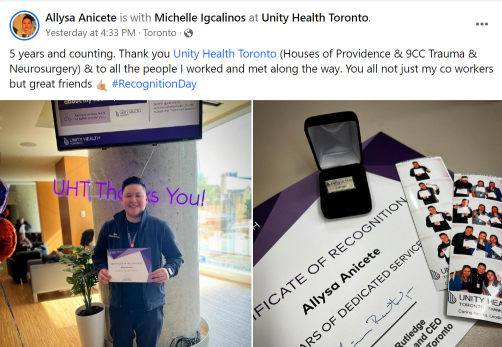 Congratulations to Allysa Anicete, clinical and resident assistant at Providence Healthcare, for celebrating five years as a member of the Unity Health Toronto team. Staff who celebrated milestone anniversaries were recently honoured at the Our Shared Values Award ceremony.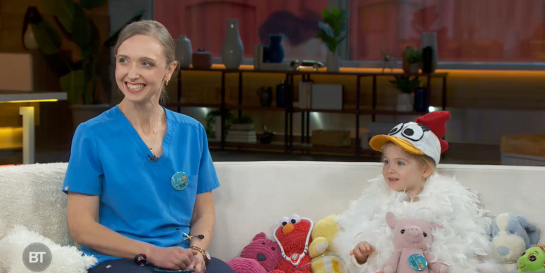 Dr. Anne Wormsbecker, chief of pediatrics at St. Joseph's Health Centre, was on Breakfast Television talking about the Halloween activities hosted by the St. Joseph's Hospital Foundation to raise money for children's health care.

Join us on social media
Did you know St. Joseph's Health Centre is home to a community garden? Recently, gardeners from Unity Health Toronto and the surrounding community gathered for a potluck to enjoy the garden's yields and to practice wellness and community. Funds from St. Joseph's and Unity Health Toronto's Joy at Work Fund subsidized the project.
Contact Us.
Have questions about our stories? Please send us a message:
Follow Us.
Check out our social channels for more Unity Health content: